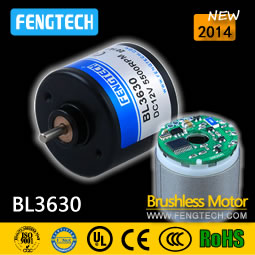 BL3630 Brushless Motors with Built-in Driver
Dimension : Diameter:36 Height:30mm
Power : 3W-8W
Voltage: DC12V-24V
Controller: Built-in Driver/Reverse Rotation/Speed Regulation/Protection
Application : Small Appliance/Projector/Pellet Grill/Hair Dryer/Massager.
1. Introduction and Application
---
Features:
CW & CCW, Signal function available,
Locked rotor protection, Stepless speed regulation,
Low noise, Low EMI, Long life 10000-30000hrs

Applications:
Home Application: White Goods, Small Appliance, Coffee Machine
Medical Apparatus: Medical Pump, Surgery Tools, Medical Stirrer
Power Tools: Screwdriver, Drill, Air Compressor
Business Equipment: Printer, Copier, Projector, ATM, Vending Machine
Personal Care: Hair Dryer, Electric Shaver, Massager
Different Gearbox for low speed solution is available now.
2. Data and Drawing
---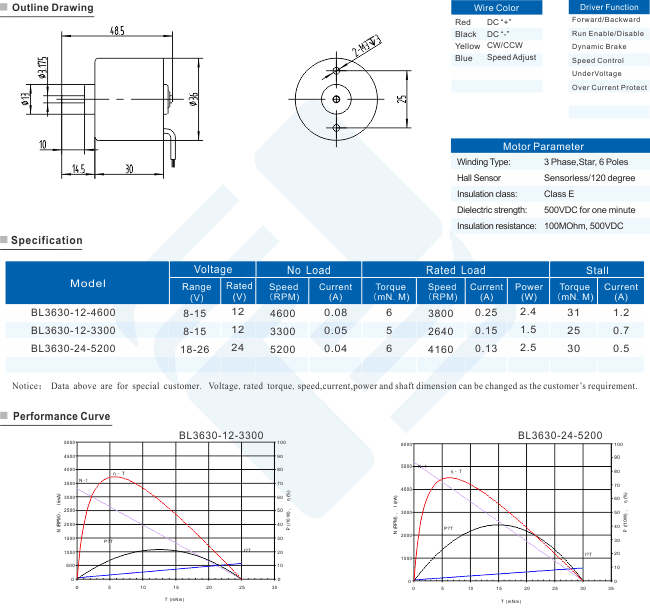 3. Frequence Answered Question
---
Photo Gallery